SACRAMENTO MEN'S SENIOR BASEBALL LEAGUE

Sacramento's Premier Baseball League since  1984

Home of 56 World Series Championship Teams

SMSBL Hall of Famer Roy Giusti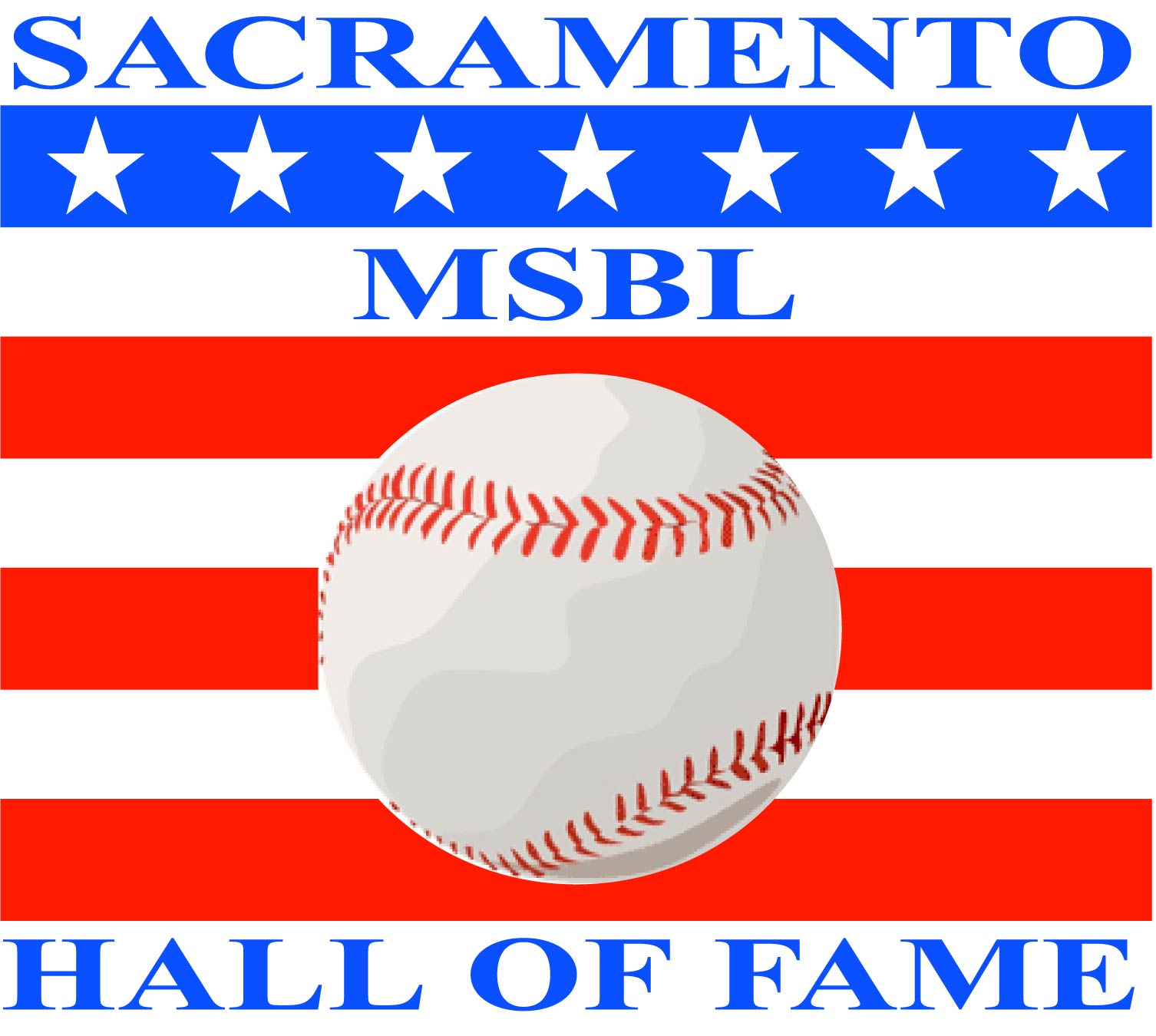 Roy grew up in Marin County CA and played Little League and Pony League baseball. His step-father was not an athlete but encouraged him to work hard and excel. Roy played freshman baseball at Redwood High School in Larkspur and summer ball in San Francisco. He was only 14 years old but my skill and experience allowed me to play a starting role on my varsity squad in both my junior and senior years. Even before his junior year, he was playing semi-pro ball for the adult Scavengers in San Francisco. As an all star, he played with players like Bill (space-man) Lee. In his senior year, he was picked to represent the Northern Cal All Stars in The Examiner All Star team and played at Candlestick Park. Roy was drafted by the S.F. Giants but decided to attend the University of Arizona where he played against Reggie Jackson, Sal Bando, Duffy Dyer and Rick Monday. He continued to play semi-pro ball until blowing out his right shoulder, ending his playing days in 1970. Because he loved the game so much, Roy looked for a different way to stay actively involved at a high level, thus starting his umpiring career.

In 1977, Roy moved to Auburn and continued to umpire Little League and Pony ball at James Field and the surrounding area. An old PCL umpire took Roy under his wing and taught him the real basics. Roy eventually enrolled in Jr. College umpiring camp in Sacramento and was selected to work Jr. College ball. His first game was at American River College in 1991.

In 1989, Roy got his first experience with MSBL when a former student of Roy's was hired and sent to the MLB Fall League for seasoning. The MSBL World Series was taking off and they didn't have enough local officials to cover the games. Roy got a call and flew to Phoenix to work the tournament.

In 1990 he worked his first of 27 seasons for the Sacramento MSBL. During those years he continued to return to Phoenix to work the MSBL WS and in 1998 earned the prestigious National MSBL Ed Carter Award. Roy holds the privilege of working over 30 final games and countless playoffs.

In 1991, he joined the NCOA and began working high school baseball in the Sacramento area.

In 1993, he attended Professional Umpiring School. Following that he was hired to work the Western League for 2 years and the Golden Baseball for 3 seasons. At this time, he still has a small JUCO schedule in the GVC and a full high school schedule in Sacramento.

"My first love is my association with Sacramento MSBL and the many friendships I've made over nearly 30 years. I've watched many players begin in the 18+ open division and are playing in the 50's and 60's now. When I finally retire I think those friendships will be missed the most. To be inducted into the Sacramento MSBL as their first umpire is an honor that I can't even put into words. I would like to express my gratitude to my family, the MSBL Board of Directors and the many members who have graciously shown their support. Thank you and my fellow inductees for this great honor."